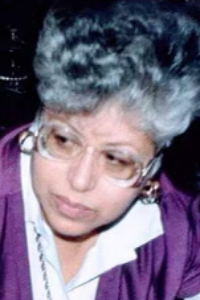 Dear Parishioners of OLOP:
It is my sad duty to inform you that Ida M. (Watkins) Roderick passed away March 27. Ida is the wife of Leo Roderic, the mother of Barry (Susan) Roderick, and the brother of Robert (Rillis) Watkins.
Visiting hours will be held on Sunday, April 3, from 2:00-5:00 PM, at Saunders-Dywer Funeral Home, 495 Park Street, New Bedford, MA. The Divine Liturgy of the Resurrection will be held on Monday, April 4, at 10:00 AM, at Our Lady of Purgatory Church. The obituary can be seen here.
We extend our deepest condolences to Ida's family. May Almighty God welcome Ida into His kingdom and may her soul rest in peace. Allah yerhamma.
In Christ,
Fr. Vincent