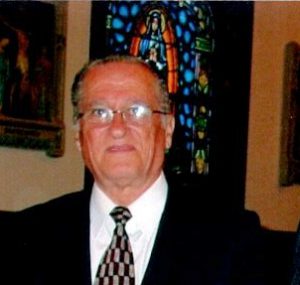 Dear Parishioners of Our Lady of Purgatory:
It is my sad duty to inform you that Estephane Diab, the father of Mrs. Amal Diab Barbour, passed away in Lebanon on December 7, 2020. Estephane was born on Jan 1, 1935 and resided most of his life in Lebanon and was self-employed as a Men's Tailor. When he would visit the United States, he would attend Our Lady of Purgatory Church. He is survived by his wife Marie Abou Chalha, his daughters, Amal Diab Barbour and her husband Jacques Barbour, Nowal Diab Hamouch and her husband Ghassan Hamouch and their son, Elias Diab and his wife Hannan Haddad. Estephane has six grandchildren and 2 great grandchildren.
We extend out condolences to Amal and Jacques Barbour and his family and to all of Estephane's family in Lebanon
May Almight God welcome Estephane into His kingdom and may his soul rest in peace.
In Christ,
Fr. Vincent Farhat
Pastor
Our Lady of Purgatory Catholic Church